Description
Get to sleep listening to relaxing sounds with the innovative SleepPhones, the world's most comfortable headphones for sleeping.
Fall to sleep quicker: without medications – 100% naturally
Mask snoring and annoying noises: no need for ear plugs – just play relaxing sounds or white noise
Reduce stress with relaxing music: in bed or around the house
Standard Cord
If you find ear buds, uncomfortable when sleeping on your back or side, then SleepPhones are just the thing for you. Developed by a family doctor, these high quality SleepPhones, sleep headphones help patients fall asleep without medications, 100% naturally.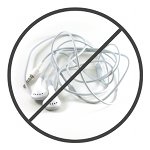 The SleepPhones lightweight headband is made of a soft, moisture wicking fleece which contains very thin speakers that allow you to sleep on your side comfortably. No more uncomfortable earbuds sticking into your ears all night long! The headband means the sleep headphones stay on all night – in the right position – and unlike a pillow speaker you are not going to roll off the "right spot". SleepPhones are simply the most comfortable headphones for sleeping.
The headband is lightweight and washable – giving you long lasting use. The thin speakers are removable so that you can wash the headband.
SleepPhones Features:
Comfort: Patented design for ensures a great fit during the whole night
Washable: Simply wash the headband in the washing machine by removing the speakers
Eco-friendly: Polartec® recycled plastic non-pilling moisture wicking fleece. Lead-free components.
Adjustable speaker position: you can adjust the position of the speakers to suit your head and ear position

Sleep Better
Get to sleep with relaxation music, or bedtime stories like audiobooks.
Use it to wake up to music – if you have an alarm function on your music player.
General Listening
Enjoy your favourite music or radio in new found comfort.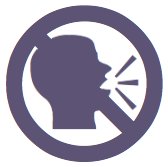 Mask Snoring
Listen to ocean waves, soothing rain, or a river stream to help mask out the snoring.
Put your music player on repeat or continuous play.
SleepPhones Specifications:
120cm lead with a standard 3.5mm stereo plug
32 Ohms, 20 – 20 kHz, 300/500 mW, RoHS compliant.
95% polyester, 5% spandex.
Sewn and assembled in the USA.