Description
The lightest and most comfortable sleep headphones available:
The Breeze SleepPhones with Bluetooth are ideally suited for warm summer nights and provide you with privacy and comfort, allowing you to fall asleep faster and stay asleep longer. Developed by a medical doctor, these super light sleep headphones stay in place all night, masking ambient noise and dramatically improving your sleep quality.
Ultra lightweight SheepCloud™ fabric: wicks away moisture to keep you cool and comfortable
Ultra-thin, padded internal stereo headphones that stay perfectly in place – no more uncomfortable earphones
Enjoy better sleep: screens ambient noise-including traffic, conversations, and even snoring partners
Superior sound: eco-friendly, lead-free electronics provide exceptional sound quality
Available in Galaxy Blue

No more tangly wires
Built-in volume control, play/pause
Wireless range: 5-10 meters
Battery life: 8-12 hours
Charging time: 3 hours via USB cable (included)
You must have a Bluetooth® music player such as most smart phones (including the iPhone) or a computer
SleepPhones Breeze Fabric:
Breeze SleepPhones are the ideal sleep headphone system for summer or warmer temperatures.
These sleep headphones use a trademarked blend of polyester and spandex called SheepCloud™, an ultra-light fabric that feels like practically nothing and wicks away moisture such as sweat.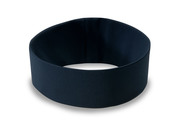 It's easy to care for your Breeze SleepPhones—simply remove the internal padded headphones and machine wash the headband.
When to use Breeze SleepPhones:

Any time for those who have trouble falling asleep, or staying asleep all night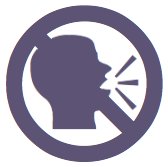 While sleeping with a partner to mask noise— listen to ocean waves, soothing rain, or a river stream to help mask out the snoring. SleepPhones prevent both disturbing and being disturbed by your sleep partner
Use SleepPhones sleep headphones anywhere while relaxing at home for high quality, private listening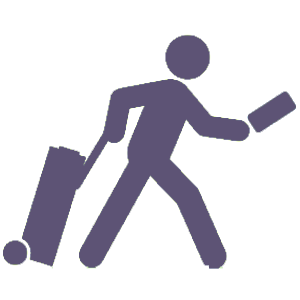 During travel, use Breeze SleepPhones to relax on buses, trains, or in-flight, and to help you sleep in unfamiliar hotel rooms
How to use Breeze SleepPhones with Bluetooth:
Press and hold for 5 seconds the button on the Bluetooth receiver located inside the headband
Perform the pairing procedure on your Bluetooth device
Flexible headband is easy to slip on and off—simply position the headphones at your ears, and the headband stays in place